Elizabeth Allen
Libby has been riding for over 13years on a range of different horses and ponies. she competes in British Showjumping regularly.
Libby has represented Lancashire and Cheshire at Bolesworth and Stoneleigh with both horses and ponies.
in 2020 she placed on two ponies at the national championships at Bolesworth. Libby has also qualified for the winter novice championships finals at Hartpury on her horse.
Libby has also done her Pony Club levels up to and including her C+ test.
https://www.facebook.com/EHAequestrian
I honestly couldn't of hoped for a better experience of buying a horse. Jo was always at the end of the phone when I needed her, viewing was perfect, facilities are DREAMY! From start to finish she has been more than accommodating! Very very very positive experience and wouldn't hesitate to recommend Jo to anyone! Oliver is all snuggled up in his new bed and I'm feeling super lucky! Thank you Jo! A fabulous service!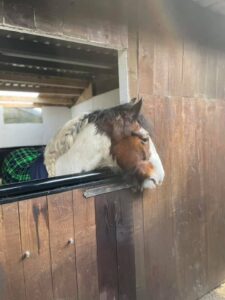 ....
I sent my rising four year old to Jo for schooling.
The service received was fantastic! I had regular updates and videos. My horse received fantastic care and he was schooled kindly and did a variety of work.
He came back beautifully schooled and had even started jumping. Would highly recommend Jo.
....
Genuinely the most caring, honest and just lovely person I have met in a very long time.
We sent our mare to Jo to be sold, something which was not an easy decision but she made it all that more bearable. She was great at keeping us updated and certainly does her research on each and every horse; I would not have trusted her with anyone else but Jo.
I cannot thank you enough for finding her the best home I could have wished for!
Thank you again
....