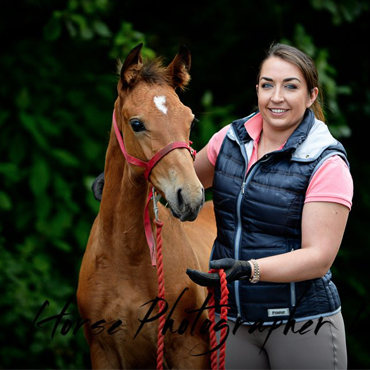 Joanne Shaw
Joanne has a wealth of experience in the industry including competing with working hunter ponies for over 15 years when she gained many results including multiple Desert Orchid Winner and multiple Gold Cup Winner.  She has also been highly placed on numerous occasions at RIHS and HOYS with her Intermediates "Carnsdale Top Gun" and "Majestic Lady" she was also an England Team Member 2009-2012.
Joanne then moved into competing in ridden showing classes and was Reserve Supreme at the Hack & Cob Championships in 2015 with her Riding Horse " Esanto" Her latest big result was coming 4th at HOYS in the Ridden Heavyweight Cobs with "DayBreak Lad".
From 2010 Joanne has been focusing on producing working hunter ponies, horses, riding horses, hunters, hunter ponies for the British Show Pony Society & British Show Horse Association classes but has now cut back on her production to concentrate on sales livery and breeding.
Jo has competed our shire horse with outstanding results.
Very pleased and impressed with the services she offers.  March 2017
....
5☆ all round for this place, for the facilities and the team! Best producer to get the best out of your horse and pony, always feel comfortable when im here, and Jo always makes you feel welcome! All the horses and ponies live in 5☆ luxury! If your looking to send your horse or pony for schooling etc then this is the place to send them!  March 2017
....
Highly recommend Joanne Shaw Equestrian, she has worked with a few ponies for me now and I cannot fault the care or how she got them going for me. Not only does she deal well with the ponies she works well with owners (even picky ones like me !), keeping me informed and listening to any requirements etc.. There are a lot of dodgy people around who offer breaking, schooling, producing etc..Joanne Shaw is definitely not one of them she is honest and does an excellent job. August 2016
....